Potency of immune response in rectal cancer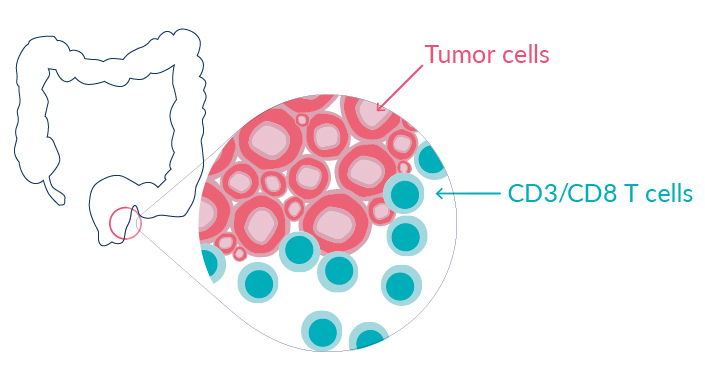 Rectal cancer is a common cancer that affects more and more young adults.
In recent years, its management has evolved allowing a significant improvement in overall survival.
However, challenges remain...

Misalignement of complete response assessment between pathology and clinical approach

Complications of post surgery syndrome (Low anterior resection syndrome) with an impact on QoL
In a new study published in Clinical Cancer Research[1],

promising results of IMMUNOSCORE® in LARC may be an effective response to the challenges: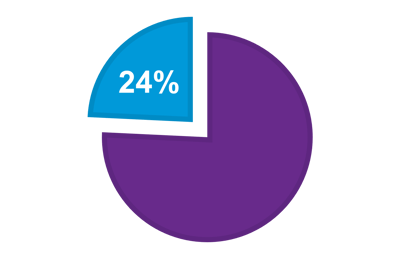 IMMUNOSCORE® identifies LARC patients with a clinical Complete Response who do not relapse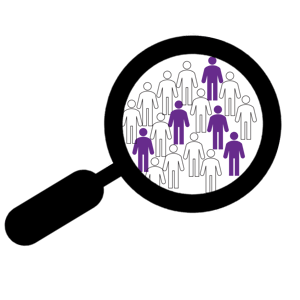 IMMUNOSCORE® identifies patients who have a better survival


>60% additional survival in IMMUNOSCORE
® High compared to IMMUNOSCORE
®
Low
WHAT IS IMMUNOSCORE®
IMMUNOSCORE® is an in vitro diagnostic test measuring the host immune response at the tumor site. It provides a robust, precise, quantitative, and consensus assessment of lymphocytic infiltration and has been shown to predict patient outcome and response to therapies in several indications.
IMMUNOSCORE® has already demonstrated its prognostic performance in early colon cancer in a large international SITC-led study (n= 3,500). This personalized medicine diagnostic test is recommended in the ESMO Clinical Practice Guidelines 2020 for localized colon cancer.
More important than clinico-pathological features, the survival is predetermined by pre-existing immunity.

The Innovation Access Program is a time-limited program with preferential conditions for clinicians wishing to strengthen the patient-centric care.
Through the Innovation Access program, effective immediately:
CONDITIONS
- Doctors can order IMMUNOSCORE® and receive test results virtually through Veracyte's online portal within 10 working days.

- Program is valid for 1 year and sample size mutually agreed.
ELIGIBILITY
- All patients with locally advanced rectal cancer (stages II and III).

- Test performed on diagnostic pinch biopsies (neo-adjuvant treatment- naive patients).
To enroll or find out more about the Innovation Access Program, please fill the form below
Reference:
1 [1] El Sissy C, et al. A Diagnostic Biopsy-Adapted Immunoscore Predicts Response to Neoadjuvant Treatment and Selects Patients with Rectal Cancer Eligible for a Watch-and-Wait Strategy. Clin Cancer Res. 2020 Oct 1;26(19):5198-5207.